Idea-driven design practice guided by a holistic core concept.
Dror creates ideas as a vehicle for change, where a structural, emotional, or metaphorical shift yields profound results. Our passion for ideas stems from more than a desire to disrupt: Ideas reflect our experimental spirit and boundless imagination, and allow us to initiate a radical alchemy across disciplines. We use ideas as a medium to achieve value, integrity, and authentic connections.
The New York studio is led by Dror Benshetrit, a designer, thinker, dreamer, and futurist whose ingenuity informs a striking range of affecting, unconventional work. Together, our team of designers, artists, writers, and architects tackles ambitious pursuits by considering the big picture. Our intentionally cross-disciplinary work sharpens our larger understanding of the contemporary environment—built, aesthetic, or otherwise—fueling our ability to devise unexpected yet valuable ideas that lay at the intersection of art, architecture, and design. Rooted in the notion of change, a process in which an object is curiously indeterminate, our work effectively blurs and pushes boundaries.

We engage in unexpected collaborations with top-tier companies, developers, and institutions that share our commitment to promoting well-being through design. Since launching in 2002, we have partnered with Alessi, Bentley, Cappellini, SHVO, Target, and TUMI, among others, whose invaluable knowledge and technical expertise help bring our ideas to life in industries that vary in nature and size. Fueled by Benshetrit's dedication to promoting well-being, the studio's distinctive approach results in meaningful, imaginative work that contributes to the greater good. Dror Benshetrit graduated from the Design Academy Eindhoven. Fascinated by geometry, physics, and poetry, his work pushes design beyond its functional application to create extraordinary atmospheric experiences.

He was included in the Wallpaper* Power 200, a roster of the world's top design influencers released in 2015, and in Fast Company's Most Innovative Companies 2011 Top 10 in Design. Dror has won GE Plastics' Merging Boundaries design competition (2001) and has received an iF Product Design Award (2006), Good Design Award (2008 and 2010), and Red Dot Award (2012). His work is included in the permanent collections of major museums in North America, Europe, and the Middle East. An engaging storyteller, Benshetrit has lectured at the University of Pennsylvania's School of Design, University of Nebraska, and the Wolfsonian—Florida International University museum and research center. He currently serves on the board of the Museum of Arts and Design in New York.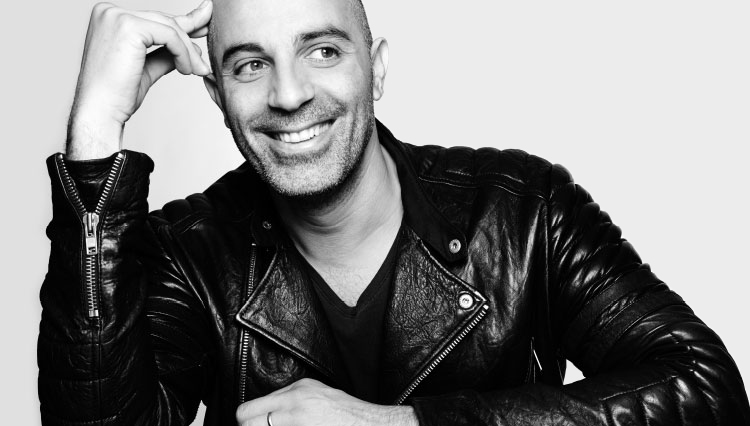 FAQ
How do we work?
We practice design comprehensively, as vision is the driver for success. Dror believes that every project, small or large, should start with a holistic vision. We charge separately for this stage with a simple contract that outlines IP rights, timeframe and deliverables.
As a comprehensive design practice we like to break the boundaries between disciplines and collaborate with the world's best know-how. Once we and our clients are onboard with the vision, we make sure that we have the specialization on board to bring the vision to life. We tap into our network of collaborators from the world's best engineering firms, architectural firms, and others with unique exceptional knowledge.
Creativity is about questioning convention: today creativity can assist in every aspect of business, which is why we believe our projects should align with the company's mission, enhance the existing direction, or be a part of a micro brand for a larger organization. Design changes our experiences on every level. That's why we think about people's well-being and often transform design typologies to bring new, elevated experiences.

How do we charge?
Projects and creative retainer engagements are our main service offering.
For product manufacturing, we license the IP and charge basic royalties.
For new brand collaborations, our typical structure is a XX% share, plus a monthly retainer.

For an intimate design consultation, we charge with a standard day rate. Speaking engagement fees vary based on Dror's time outside of the studio. Site visits, workshops and consultations are based on day rate and travel cost (business class + assistant/project lead).

What's next for Dror?
Creativity and beauty can solve the world's most important problems. Dror's new division SUPERNATURE Labs is focusing on some of the world's biggest issues.

Slimbulb A new LED typology to bring light to 25% of the Earth's population that lives off-the-grid and improve people's light in the developed world.

Houseplant The collaboration between nature and architecture in both existing urban centers and new masterplanning strategies.

QuaDror The deployability of strong structural systems in different applications.

The Lookback An experience of a cosmic perspective as an experiment in human behavior, fostering respect.
Speaking Engagements
Dror is available for speaking engagements locally and abroad.
To request a lecture, contact us at press@studiodror.com.
Download pdf

Love is the most sustainable way to solve problems

Unbound by speciality, Dror's expertise lies not within a specific discipline, but in solving problems across disciplines. How, one might wonder, does a person achieve meaningful solutions across such different and varying typologies? Across tabletop objects, furniture, lighting, cabinetry, luggage, retail environments, residential buildings, workspaces, cultural institutions, places of worship, parks and transportation hubs?

In this powerful presentation, Dror reveals his secret; the key to his practice that, after years of introspection, has just recently become clear to him. Love is the most sustainable result. Love is the highest level of achievement. For with long-lasting, unconditional love, comes not only attraction and curiosity, but appreciation, respect, commitment, protection, and preservation. He challenges us to consider: "Is there anything more sustainable than love? Can the world's problems not be solved by creating conditions for love?"


A designer's responsibility in today's world

As the United Nations so clearly states, there is no country in the world that is not experiencing first-hand the drastic effects of climate change. Our natural resources are being depleted, and global warming is causing long-lasting changes to our climate system, which threatens irreversible consequences if we do not take action now.

Political will, corporate action and technological innovation are all required, but at the core of this necessary effort lies the need for personal values and social systems to be redefined. "Deeply ingrained in the cycle of consumerism, I see no greater purpose—and need—than for the designer to change people's perspective. We are uniquely positioned to spark a widespread paradigm shift in the way people live. It is our collective duty—the duty of the design community—to inspire responsible consumption and protect our one-and-only Earth." —Dror


Creating without boundaries

Dror isn't licensed to design a luxury island or an entire Turkish neighbourhood, but that hasn't stopped him. For the last 15 years, he has been at the forefront of the transdisciplinary design movement, challenging conventional boundaries to build a far-reaching portfolio that includes branding, packaging, products, interiors, installations, architecture and master plans—each in partnership with experts.

"Many, many years ago, creative people used to do more than just one thing. Look at Leonardo da Vinci and Galileo," he explains. "The 20th century education system fragmented the arts into a number of specialised professions. But now, with unprecedented access to knowledge and people, a polymathic approach to creating is more possible than ever. It is my belief that true innovation requires both the big-picture, imaginative thinking of polymaths and the focused expertise of specialists. Together, we exchange and evolve; we find ways to realize what was once considered the unthinkable. With ambition and collaboration, you can change the world.
Upcoming Engagements
LE Miami x Surface Hospitality Conference, June 11
AIA Conference on Architecture, June 21–23
Past engagements
2018
Near Future Summit, San Diego
NASA Langley Research Center
2017
La Ciudad de las Ideas, Mexico City
Made/Unmade AIA Houston
AIA Houston Design Awards
C2 Montreal
Taiwan Interior New Talent Award
Marine Leadership Alliance Conference
Haifa International Waterfront Conference
Icon Design Talks, Microsoft Italia
Index Design Master Class
2016
Interact Conference
Independent Lodging Congress
Fast Company Innovation Festival
Masters of Tomorrow Summit
Glen Raven Innovation Summit
Industrial Designers Society of America (IDSA) Conference
2015
Maison et Objet Americas Interior Design and Lifestyle Summit
American Architects meets Italian Design conference, presented by Interni
Surface Design Dialogues
AIA NY Global Dialogues
Be Original Americas
Material ConneXion Lecture Series
School of Visual Arts
The Feast Impact East
Dwell on Design New York
2014
PennDesign
Industrial Designers Society of America (IDSA) Conference
Hyde Lecture Series at University of Nebraska
2013
Industrial Designers Society of America (IDSA) Conference
India Design Forum
ZOW Istanbul Conference
Interior Design Show

2012
WeStory by Dror
Decoration and Design Building's Fall Market
Dwell & New York Magazine
Istanbul Design Week Conference

2011
Wolfsonian Museum
A Better World By Design
What Design Can Do
Wanted Design
The Design Museum of Holon
Museum of Arts and Design
New Museum
Design Indaba

2010
Art + Design
DCOTA
IDNY
SCAD

2009
Pratt Institute
Dwell on Design
Material ConneXion Daegu

2008
Museum of Fine Arts
University of Houston

2007
Design Within Reach

2006
Bombay Sapphire Design Glass Competition