Redefining & reimagining the future of
products.
experiences.
environments.
structures.
We believe that every design should begin with a creative holistic vision.
Vision governs projects and is the driver for success.
When problem-solving or rethinking tired typologies, Dror starts by questioning everything. Once a direction is decided, we build the right team of collaborators to address the challenge, improve experiences and create value.
Share with us your dreams, challenges and new ventures: info@studiodror.com
Dror
for
Cappellini
Can a sheet of cloth support a person's body weight?

A peacock tail is a remarkable creation. The feathers are lightweight and fragile, but become powerful when positioned in a particular way. I wondered if it was possible to give this quality to a textile. Could a strategic configuration give fabric uncharacteristic strength?
We discovered that folding felt into a gentle wave provided enough structure to support a person's body weight. When gathered into a crescent, the undulating form mimicked the shape of a peacock tail (and the backrest of a chair). As a fowl's tail is made solely of feathers, it was important for our design to somehow let the felt stand on its own.
The Peacock Chair consists of three felt rings, which are folded and clipped into place on a simple metal frame. No stitching, glue, or additional material is required for the felt to maintain its distinctive profile. Manufactured by Cappellini, the cocoon-like lounger, now part of the Metropolitan Museum of Art's permanent collection, is among the Italian furniture maker's most iconic pieces.
| | |
| --- | --- |
| Date  | 2009 |
|   |   |
| 'S&M'  | Rihanna |
| Direction  | Ms. Melina |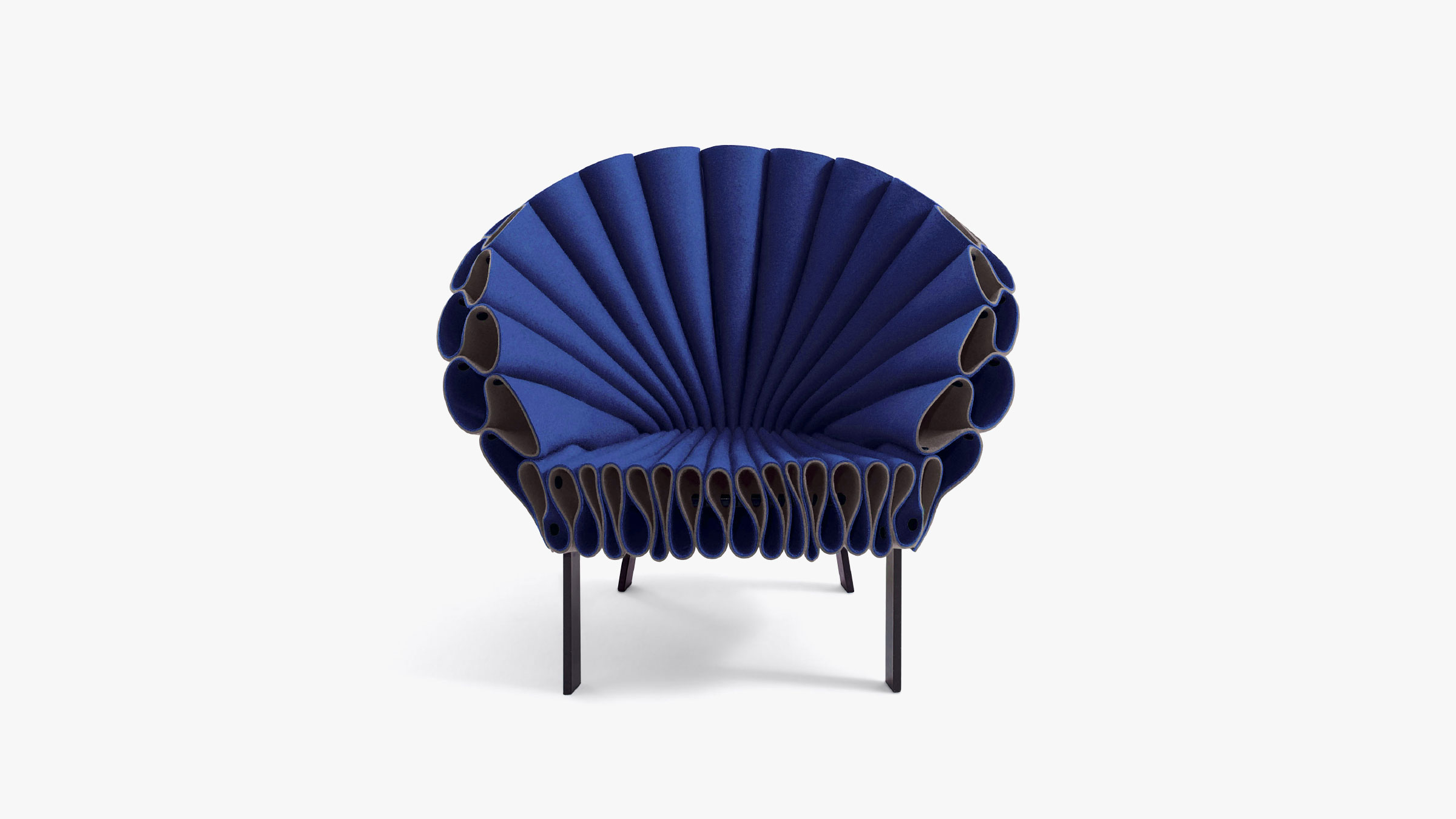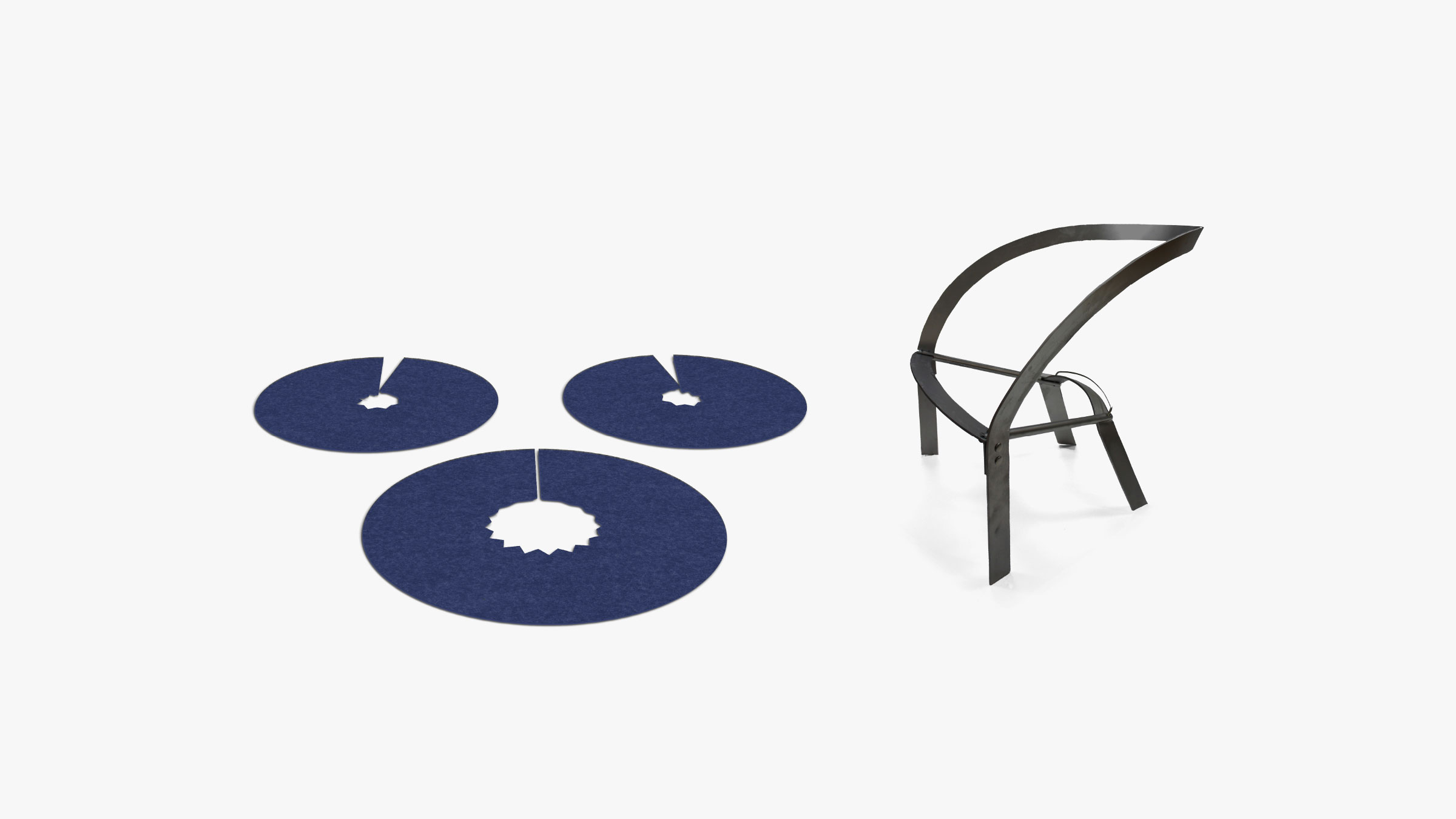 Three sheets of felt weaved on a metal frame construct this furniture piece without the use of glue sewing or traditional upholstery techniques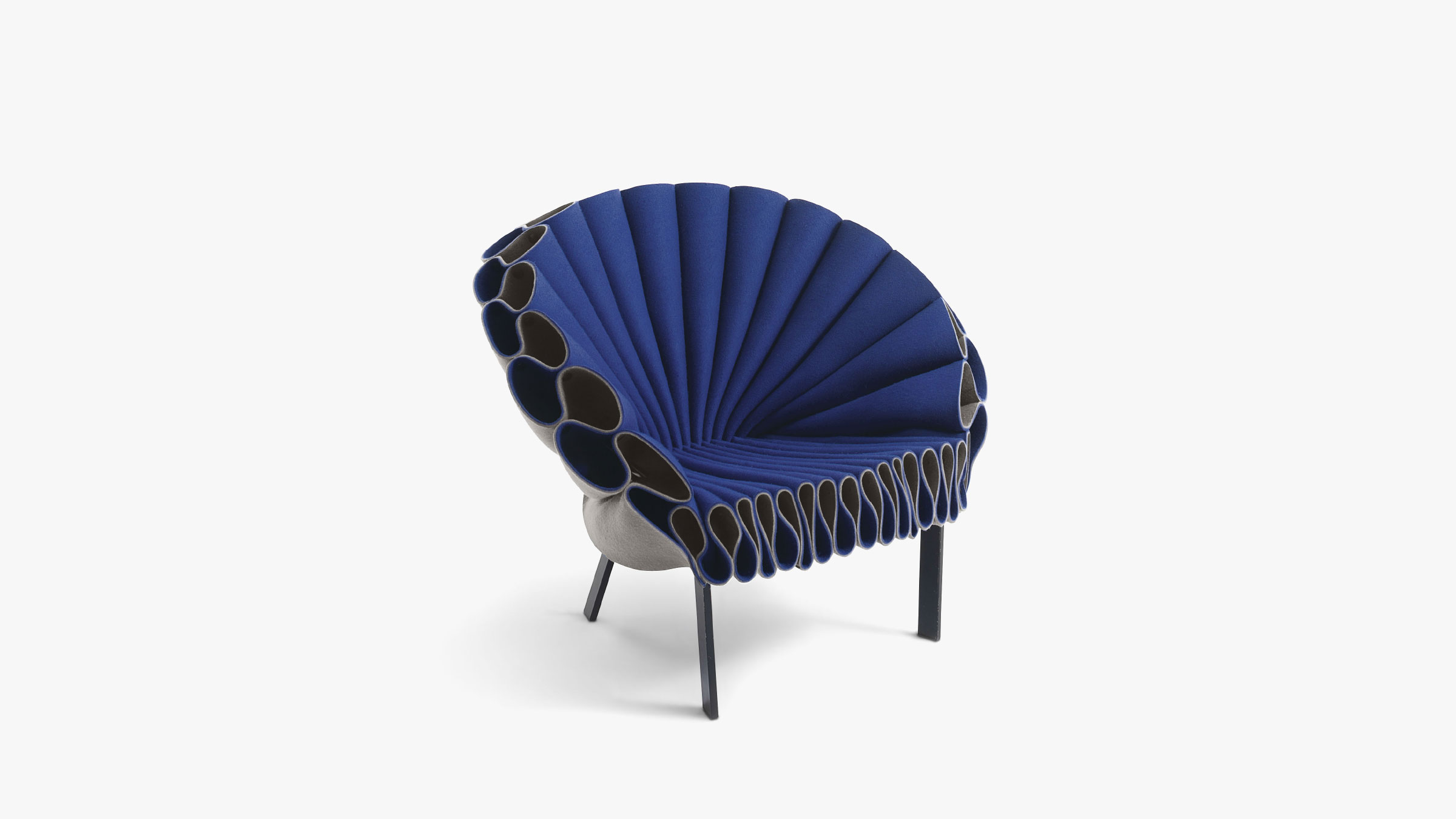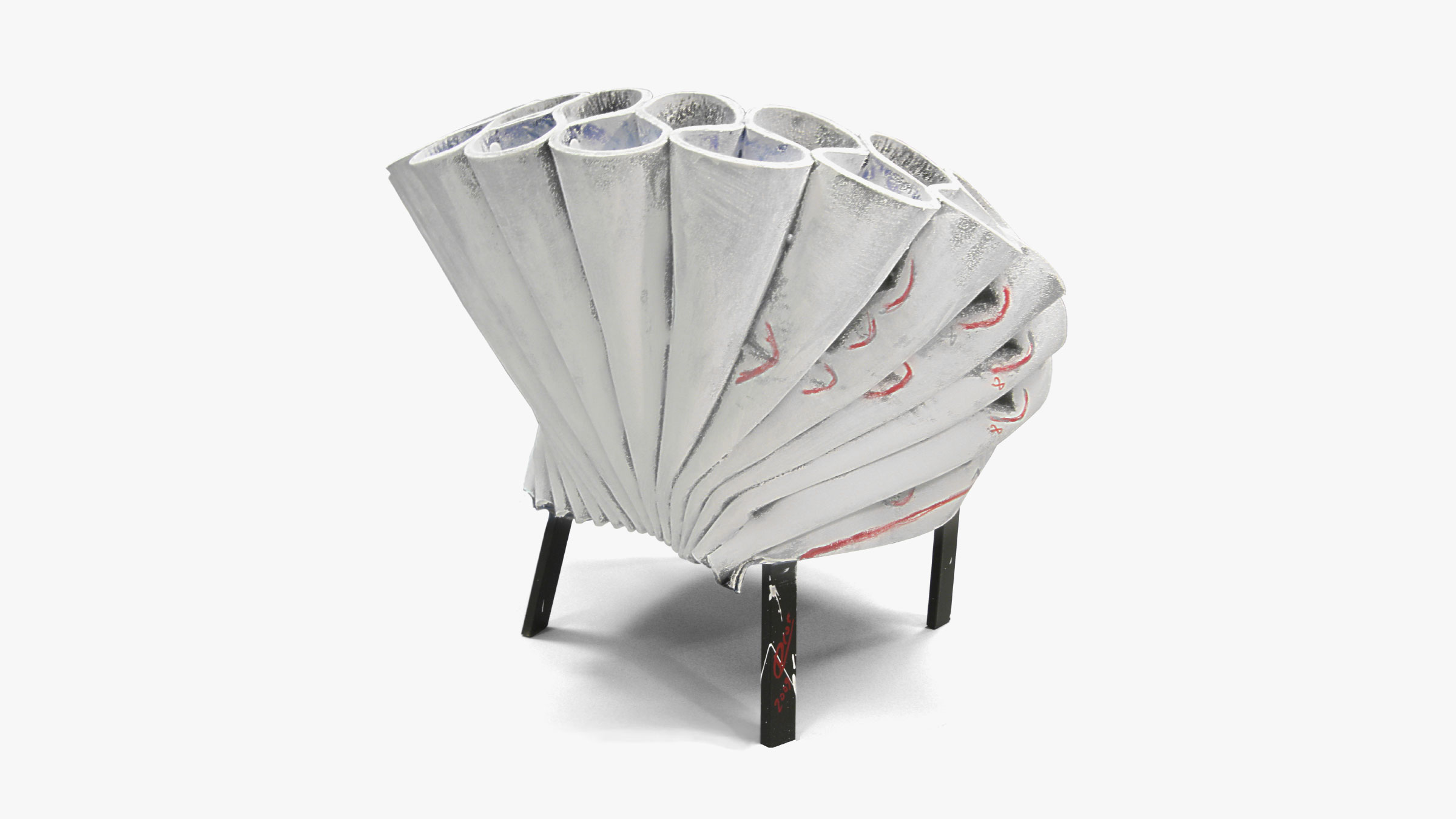 First artist proof marked by Dror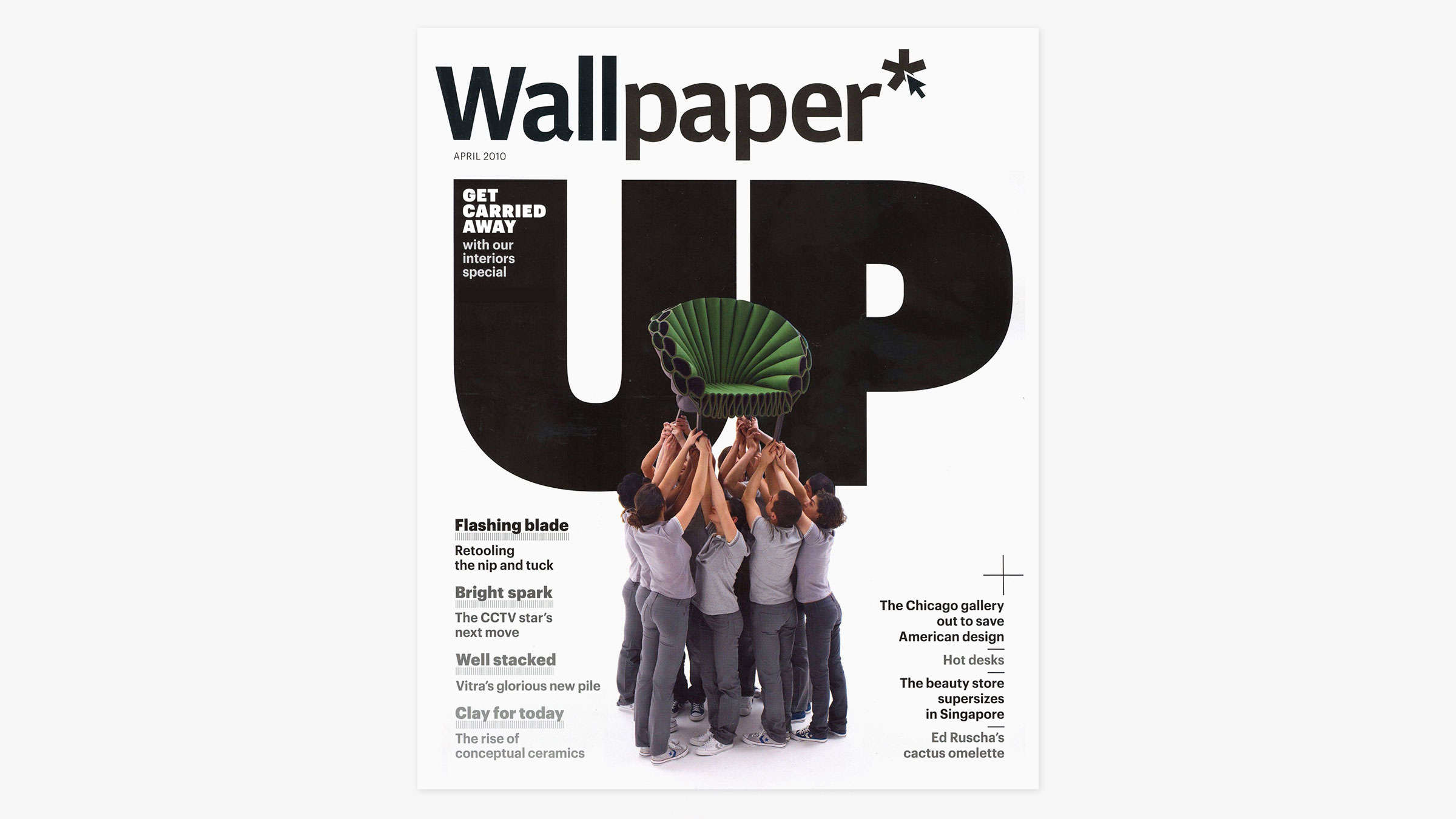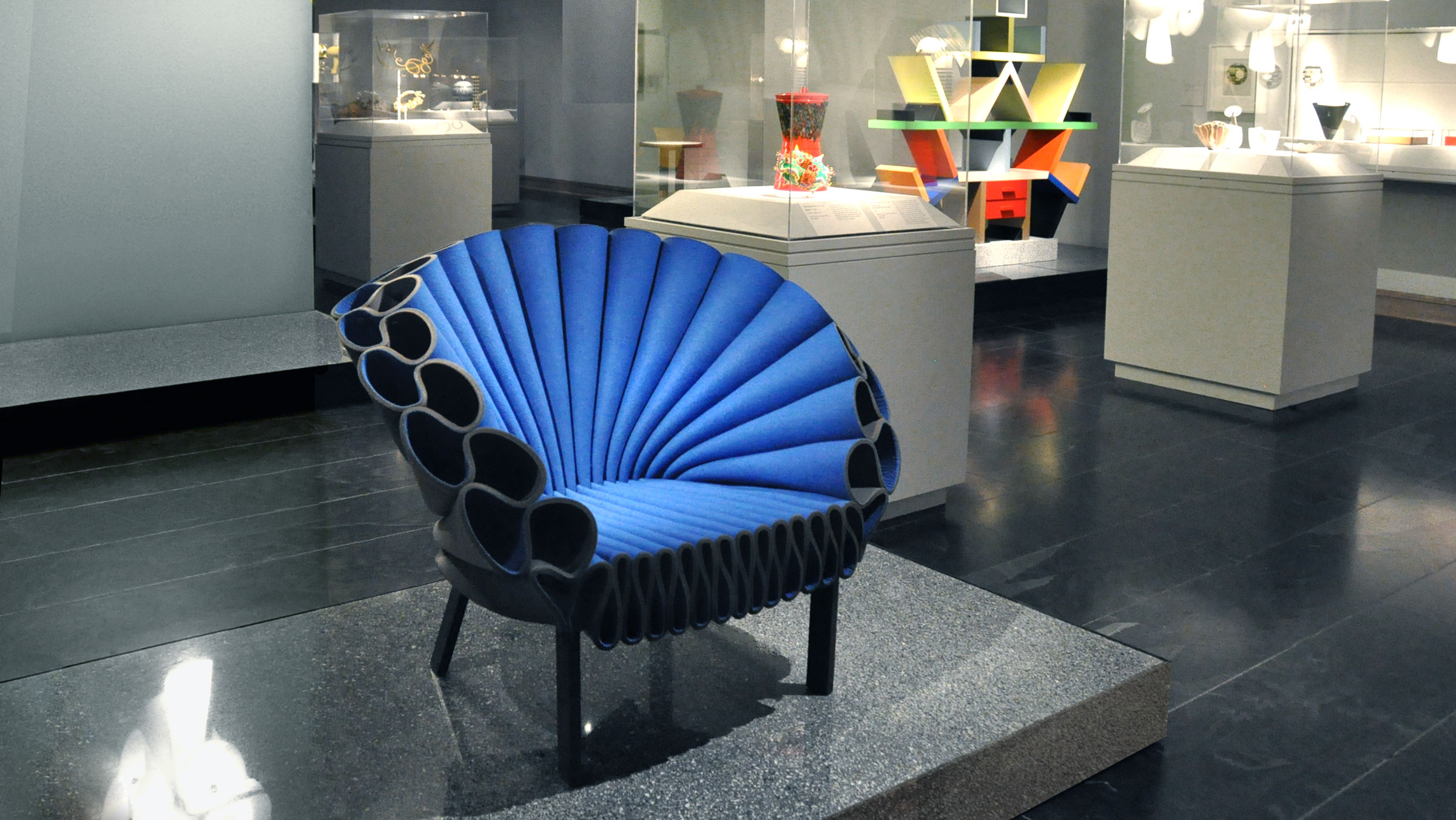 The Peacock Chair entered the permanent collection of the Metropolitan Museum of Art in 2011